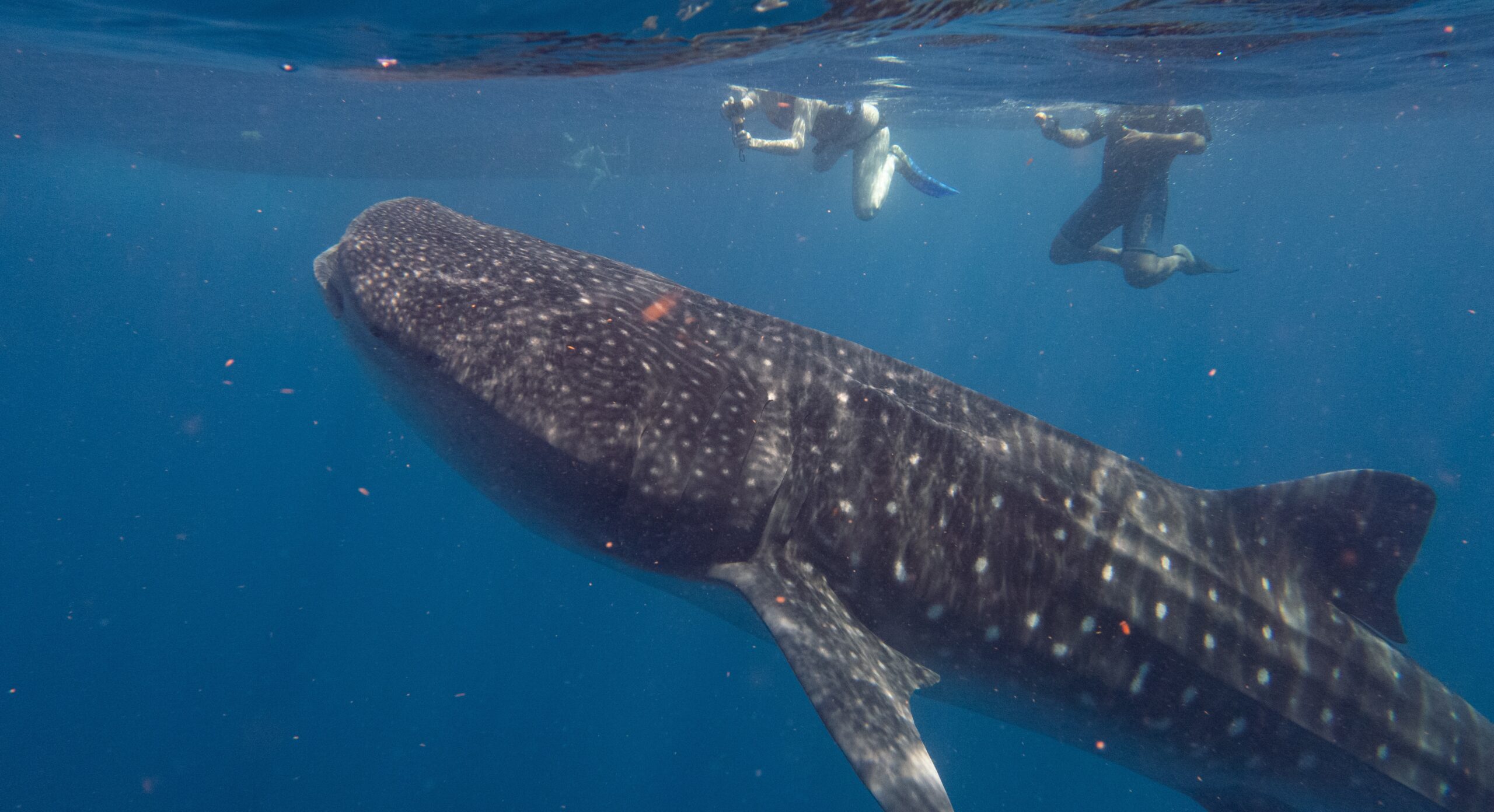 From 170 USD
A UNIQUE WHALE SHARK TOUR BY K&K DIVING
Snorkel with the biggest fish in the world, learn a tons of interesting facts about Whale Sharks Biology and Ecology and enjoy the crystal clear water of Isla Mujeres !
Spend an unforgettable day and live a unique lifetime experience! A unique briefing made by Kim our marine biologist who have done her Master thesis on the subject will be given before swimming side by side with these totally harmless gentle giants!
From mid June to mid of September each year, hundreds of whale sharks gather in the waters off Cancun to feed on tuna eggs and plankton which are abundant at this time of the year, it is the perfect opportunity to come and observe them.
You will also have a great chance to see dolphins and manta rays during this trip!
Don't wait and book your trip! Early morning departure to make the most of the experience and be one of the first boats on the site!
After snorkeling with sharks, we will stop over in Playa Norte, Isla Mujeres; one of the most beautiful beaches of the Caribbean. You will enjoy the crystal clear turquoise water while having a great local lunch right in the water.
Do you know that the whale shark is the largest fish in the world, measuring an average of 14 meters and weighing up to 30 tons. It belongs to the order of sharks, but due to its size and diet it is more like a whale and it is completely harmless to humans. You will be able to learn a lot more of interesting facts on this extraordinary animal during this special Whale Shark Bio and Eco tour!
If you are keen to discover even more you can also attend the Whale Shark presentation (ask us for more details).