You are already certified Open Water or equivalent and you would like to improve your skills and techniques in a fun and recreational way, or you simply want to dive deeper: the Advanced Open Water course is for you!
5 dives course (+ 1 extra fun dive): each dive has one topic and is accompanied by a knowledge review to perfect your learning and ease in the water while having fun.
A deep and a navigation dive are compulsory, the 3 others one can be chosen among a variety of topics including: fish identification, wreck, underwater photography, buoyancy, night dive, underwater naturalist,…
At the end of the course, you will be certified to dive to a maximum depth of 30m/100ft all around the world.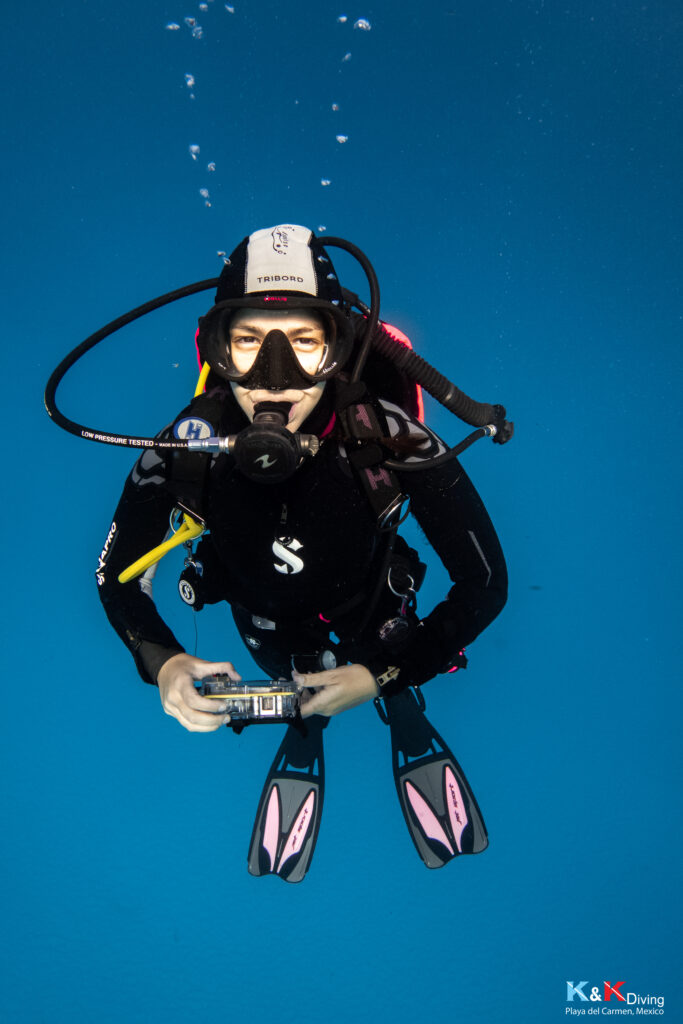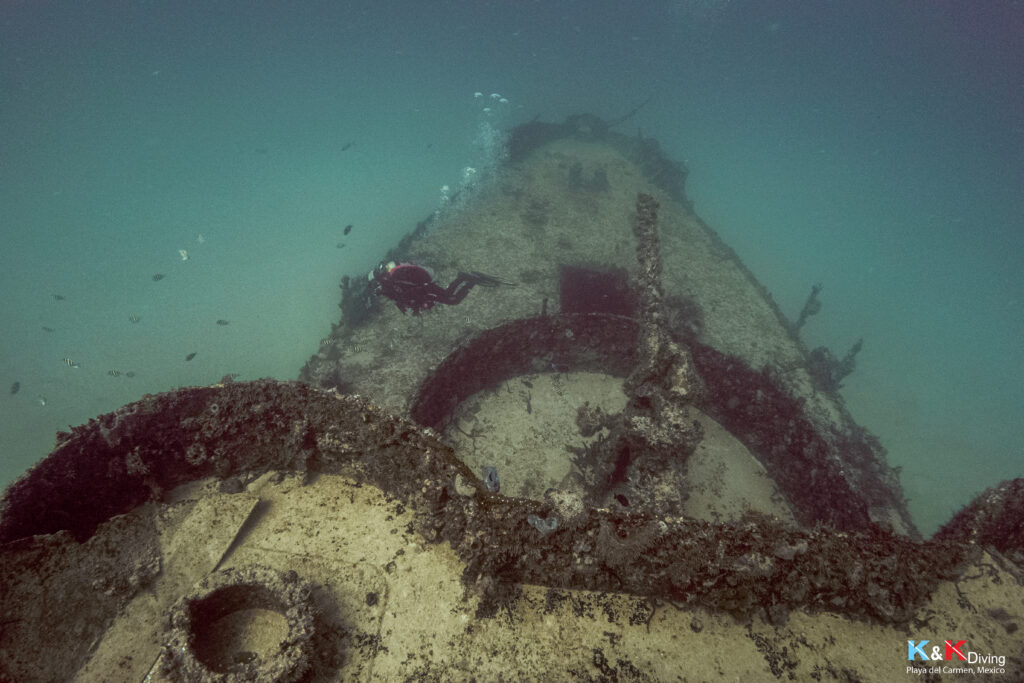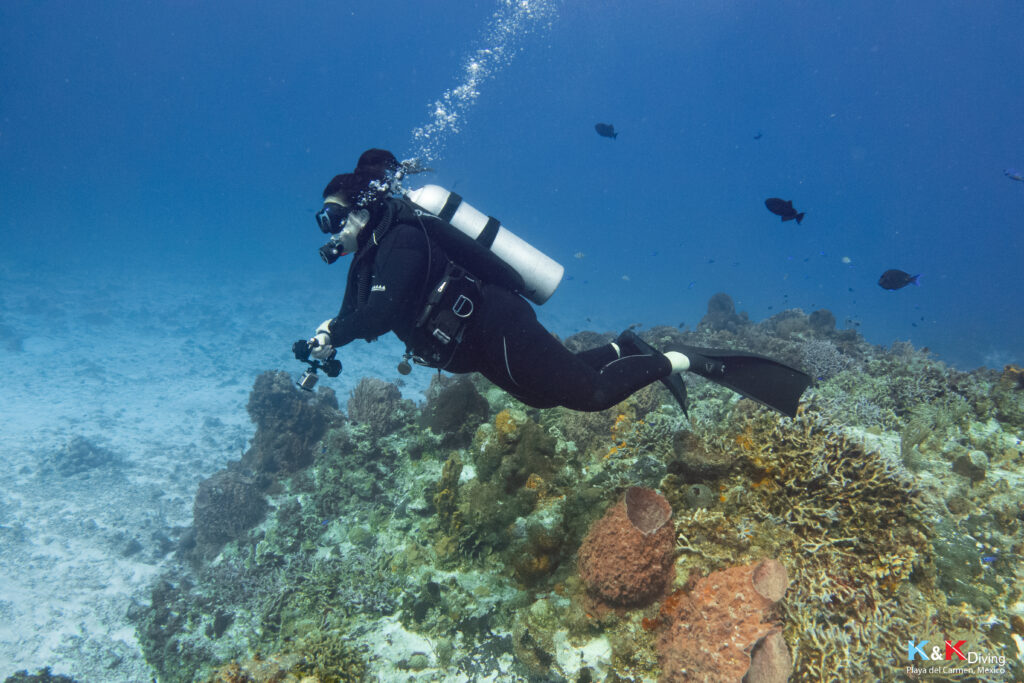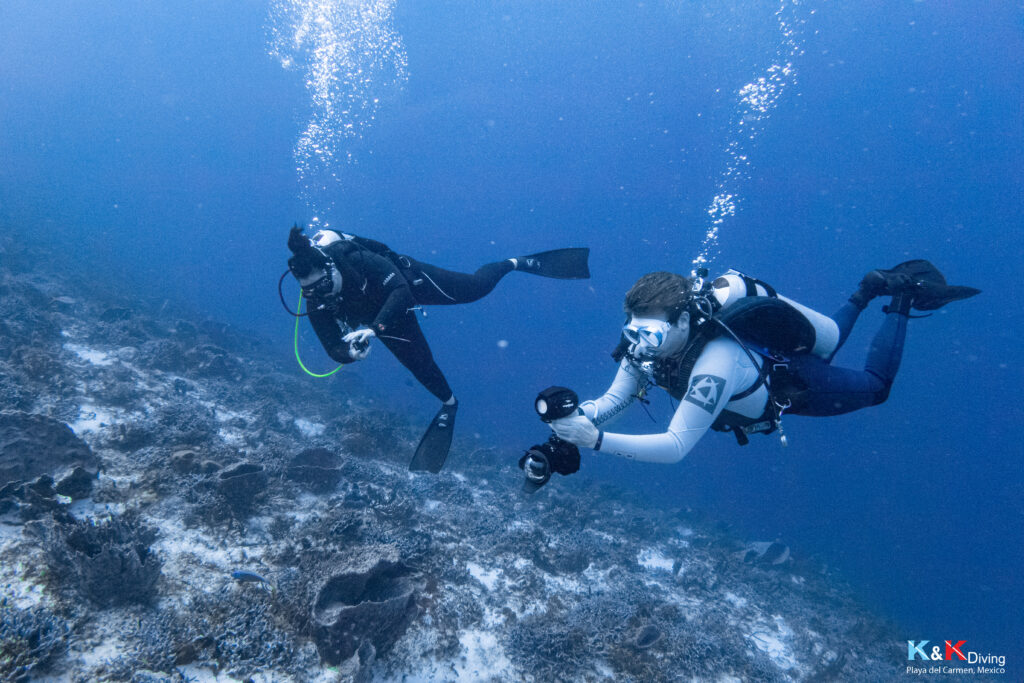 Prices: between 400 and 470 USD (6 dives package, includes an extra fun dive) depending on the location, you can choose to dive 3 days in different places. A cenote trip or cozumel trip can be accommodated ask us for more details!
Pre-requisites :
Be certified Open Water or equivalent.
Fill up the PADI medical questionnaire. This form is to find out if you are able to dive. If you reply yes to any of the items in the questionnaire you must consult a physician prior to participating in scuba diving and provide us with a medical certificate.