Get Certified
OPEN WATER COURSE
3 days
Do you want to immerse yourself in another world, start a new adventure and learn to dive and discover the wonders of our oceans?
The Open Water Course is a full course designed to bring people with little or no previous experience to certified divers.
The course is divided in 3 parts:
A theory part with knowledge review to learn and understand the scuba diving fundamentals
A practical part in confined shallow water to learn scuba diving techniques
A practical fun part in open water (ocean) to implement what has been learned, develop your skills and take full advantage of the underwater world.
At this end of the course you will be certified to dive to a maximum depth of 18m/60ft all around the world!
Open water Yucatan experience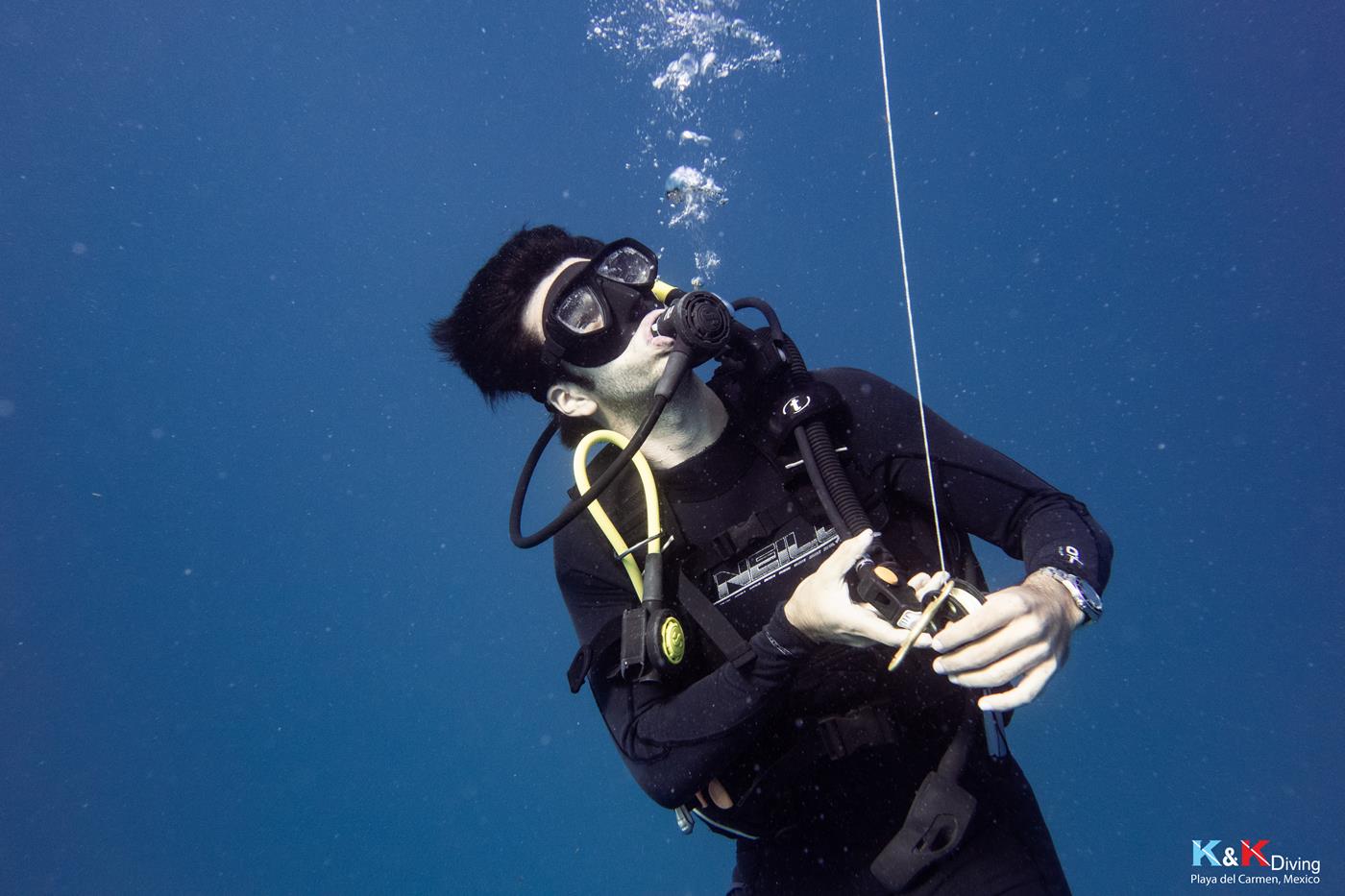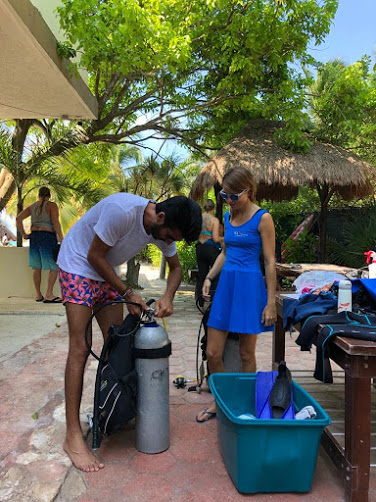 480 USD
Get certified and discover amazing places, with this Special open water package you will dive in 3 different places during your course:
Akumal (it is 30 minutes from Playa different reef, very pretty bay),
Cenote (open part /natural pool)
Playa del Carmen
Total of 4 Open water dives.
With this option you get to no swimming pool the exercises are done in a shallow natural environment!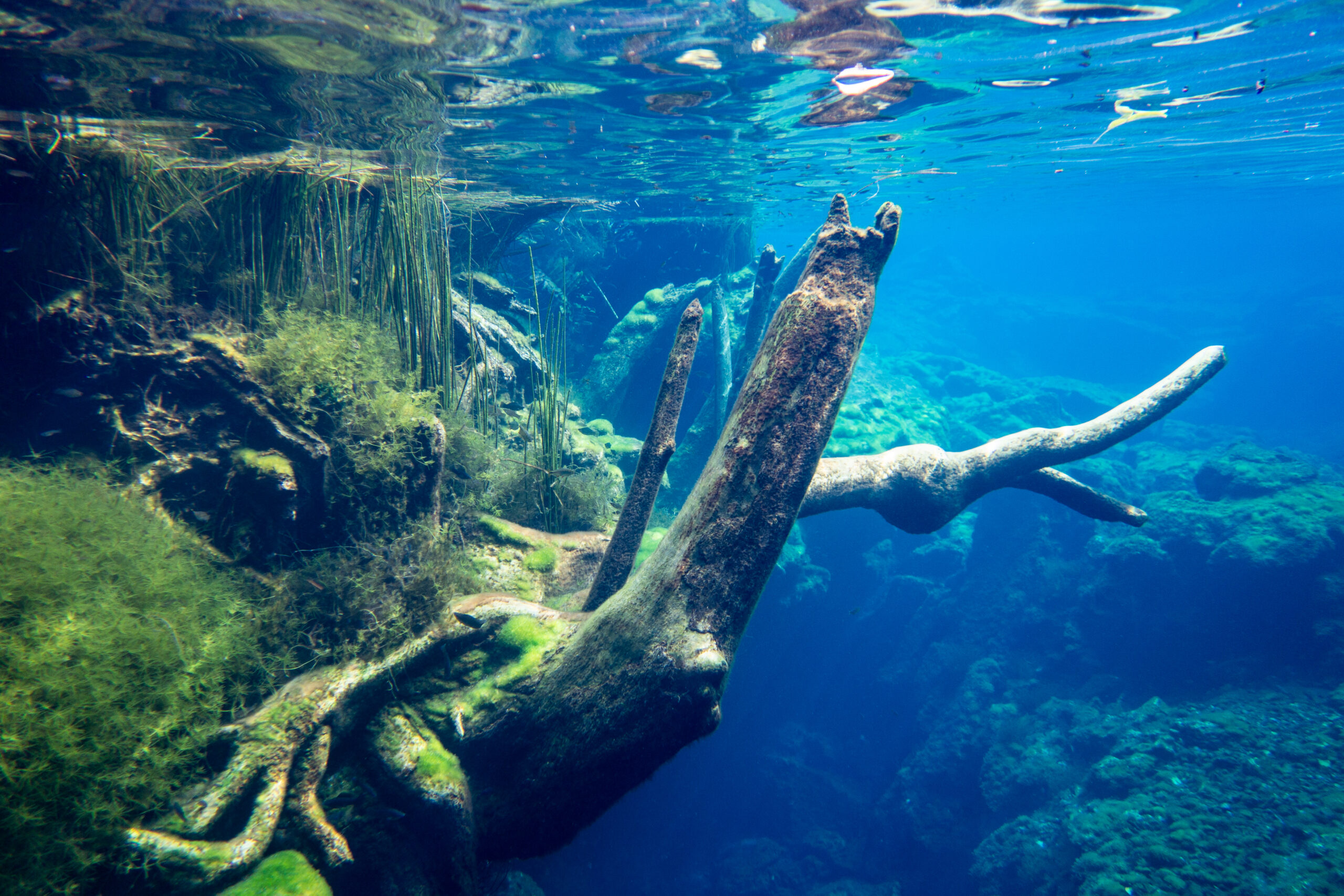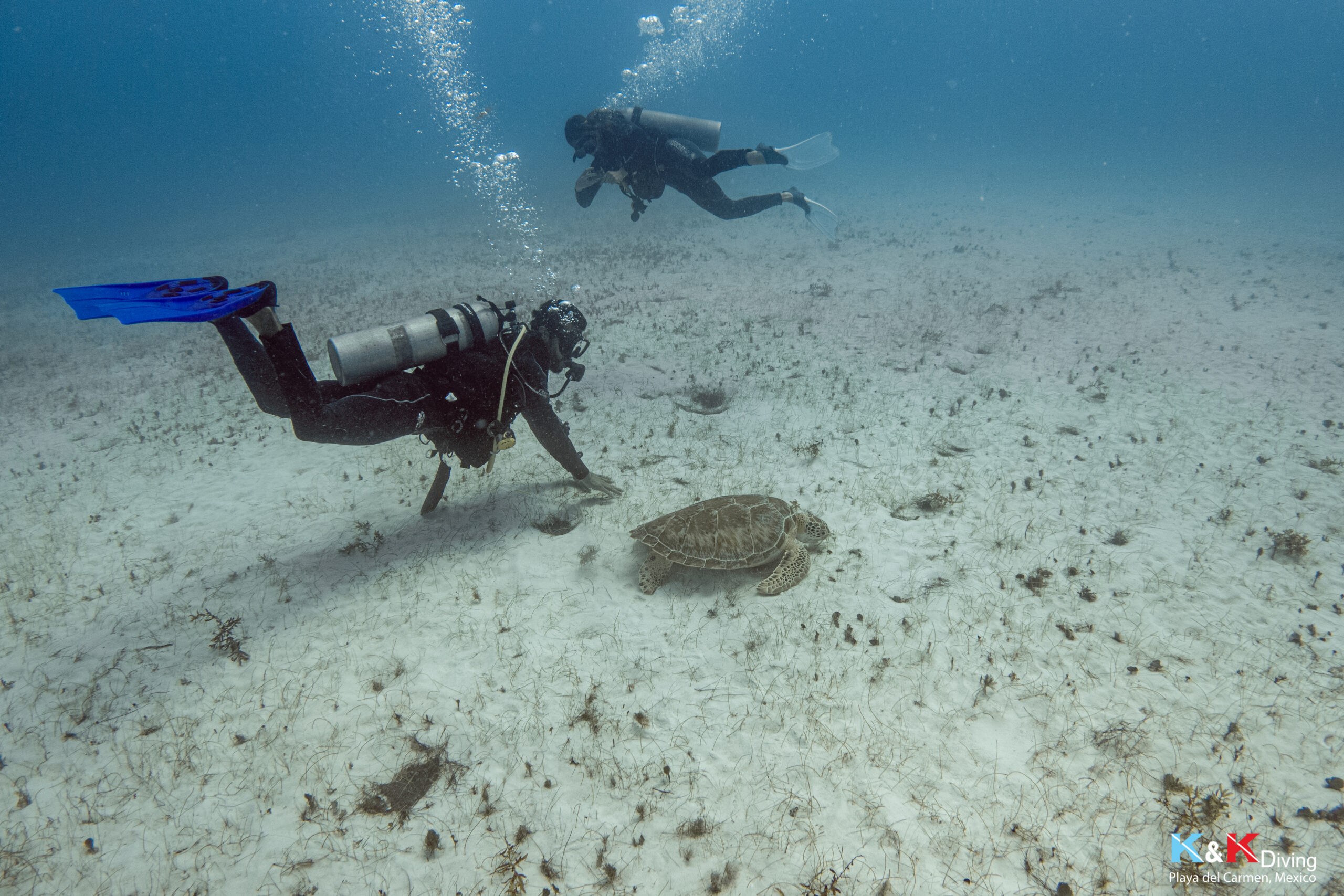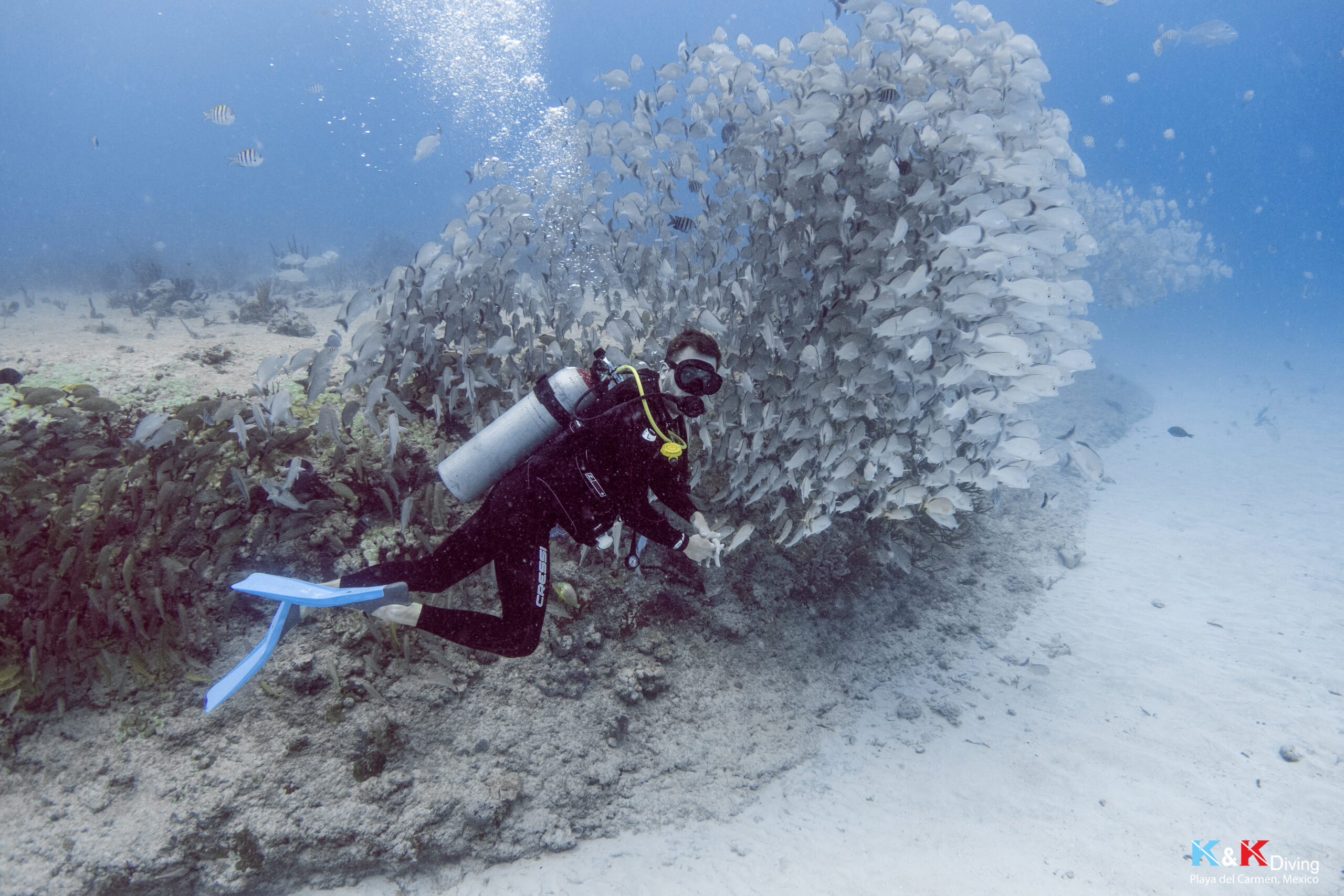 430USD
With that option you will dive on 4 different dive sites in Playa del Carmen.
On the 1st day you will do the confined / exercises dives in a swimming pool.
On the 2nd day you will do 2 shallow dives in the front of Playa del Carmen
On the 3rd day you will do 2 deeper dives in the south of Playa del Carmen.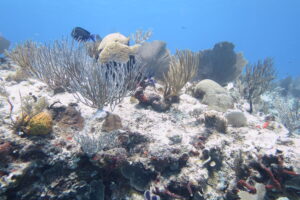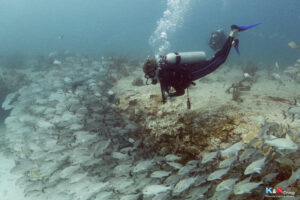 In any of theses options you can swap for doing the last day in Cozumel instead of Playa + 70USD
Pre-requisites :
Fill up the PADI medical questionnaire This form is to find out if you are able to dive. If you reply yes to any of the items in the questionnaire you must consult a physician prior to participating in scuba diving and provide us with a medical certificate.