Immerse yourself in another world!
2 tanks 125 to 175 USD depending on the cenotes
The cenotes are a unique wonder of nature and are clearly one of the must-see attractions when visiting the Yucatán peninsula. Geological formations, tunnels, light beams, hallocline, there is a lot to discover in the Cenotes.
Whether you are a begginer or more experience diver, you can dive in a Cenote!
Kelly our cenote guide will take you on a amazing experience, going into the jungle to discover a unique type of diving, different that everything you could have experienced before!
Different options are available, we are here to discuss with you the cenotes that will best suits your level and wishes!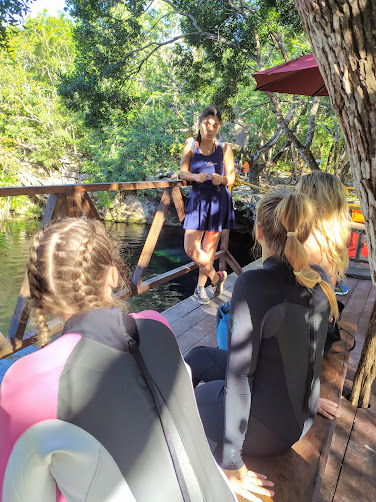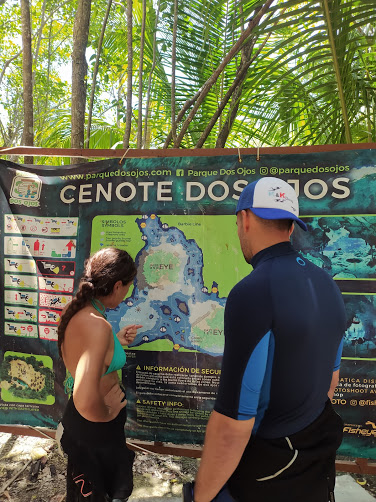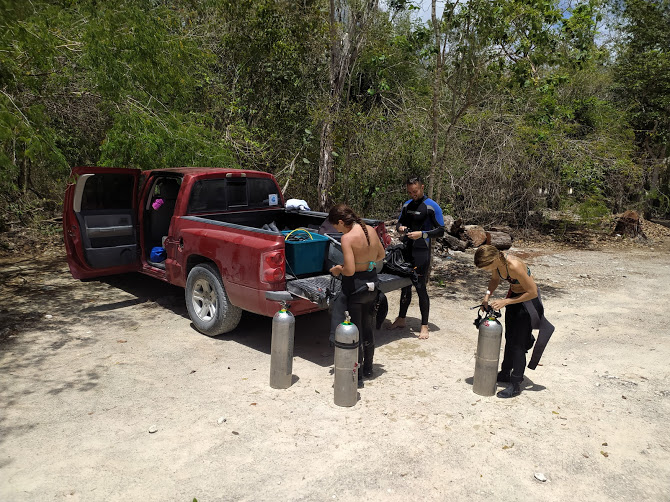 What is a cenote?
The word "cenote" comes from the Mayan language "ts'ono'ot" or "d'zonot" which means "water hole".
Cenotes are natural wells, filled with fresh water and sometimes a lower layer of seawater. The Yucatán peninsula is estimated to have no less than 10,000…only a minority of which have been explored.
They communicate with each other through a complex system of underground rivers.
Their beauty, shape and depth vary from one cenote to another. The  stalactics and stalagmites formations found inside takes you back millions of years, adding to that the play of light that takes you to another dimmesion…the magic of cenotes works.